back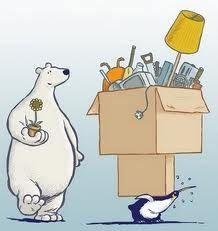 Unisub currently has seven pages in different languages in Facebook: Unisub Catalan, Unisub Spanish, Unisub France, Unisub English, Unisub Netherland, Unisub Italia, Unisub Deutschland where it shares news of interest of the organization.
To better serve the social network Facebook, to provide a more unified content, of higher quality and to be closer to you, Unisub has decided to start using a single page from April 15: Unisub Catalan ( name that will be replaced with Unisub Estartit as soon as possible). The organization will publish contents in Catalan, Castilian, English and French on this platform. There will be occasional publications in German, Dutch and Italian. In short, we are going to turn Unisub Catalan into an international page full of content, experiences and amusing anecdotes to share with you all.
So to all of you who take part in other pages or may not be members of our community, we would ask you to join the Catalan Unisub page. You can also share it with your friends so that they can join us. Click here to join us.
Be alert because in a couple of days we will launch an interesting promotion on the new facebook page to open the 2012 season. Do not miss it.
back
aggiungere la voce
condizioni
Le pubblicazioni su questo BLOG sarà moderato e convalidato da una persona, per valutare il contenuto corretto di pubblicazione. Accetta solo materiale fotografico è di proprietà dell´autore del messaggio. Unisub non pubblicare le fotografie in qualsiasi altro mezzo, o una sezione del sito web. Gli indirizzi email incorporati nel modulo saranno parte della base di dati Unisub per la pubblicazione di newsletter e offerte.
Accetto le condizioni